News
Tuesday, Nov 23, 2021
AudioMob partners exclusively with Livewire to launch APAC's first In-Game Audio ads platform
Global In-Game Audio ad technology company AudioMob (who recently raised $14M at a $110M valuation) and global gaming marketing & gametech company Livewire have announced a new exclusive partnership deal across APAC (excl AU). The partnership will see the two companies launch APAC's first In-Game Audio ad formats with AudioMob's recent client successes including artists Ed Sheeran and Nas alongside brands like Intel, Jeep and KitKat who all saw relative metric achievements of more than 1000% while accessing over 40,000 games through its Audio Ad Platform.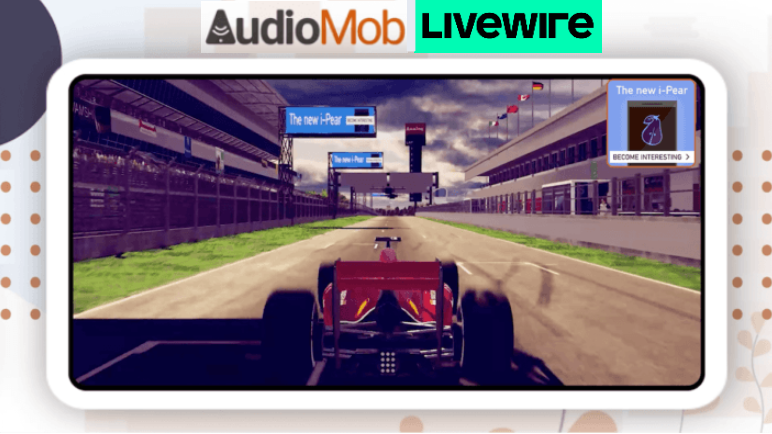 Livewire is a leader in marketing and strategy across the gaming ecosystem and with this deal, launches AudioMob's In-Game Audio ads to APAC brands, with an opportunity to reach players in a non-intrusive way within the game's environment. According to research from AudioMob, 61 per cent of 18 to 24-year-olds listen to music whilst playing video games. That figure changes to 49 per cent for 24 to 34-year-olds and 44 per cent for 35 to 44-year-olds. 
AudioMob serves In-Game Audio ads with an unobtrusive click-through banner when a phone's volume is turned on. If the user is streaming music or a podcast at the time, In-Game Audio fades the stream before playing the ad. 
"Having consumers that are willing to engage with ads is always important, but audio is a format that really enables more cut-through and retention," said AudioMob Co-Founder and CEO Christian Facey. "This format has seen more long-term engagement with brands, artists and musicians than ever before. Allowing people to dually participate in activities and audio is becoming necessary in building long-standing relationships. Being a huge rap fan and music producer in my spare time, it was an honor to know the world's most prolific music artists are using our platform. One of my favorite rappers Nas' actually mentioned that in-game audio ads are a 'dope medium' for promoting music! It's amazing to see that we're getting the same reception from the world's largest advertising brands too!" 
Livewire Co-Founders Brad Manuel and Indy Khabra continue growing the business globally expanding its market leading position as the only gaming marketing and gametech company in APAC. 
"The cultural crossover between music and gaming is native to players and it's exciting to be partnering with the vision AudioMob has for gametech. Audio in general seems to be enjoying a renaissance with new formats, platforms and reach emerging. Brands in APAC are shifting budgets to target gaming audiences and including In-Game Audio ads delivers the non-intrusive experience players support." say Khabra.
Manuel adds "More people in APAC play mobile games than any other digital medium, covering casual players in transit to deeply engaged daily players who experience integrated audio ads as a naturally fit within gameplay". 
The partnership is live and available for all brands across the entire APAC region. For more information, please contact Livewire at hello@livewire.group.