Livewire x Amazon Music UK: One Take
A very exciting day for Livewire. We are so pleased to have worked with Amazon Music UK on One Take featuring Fortnite, their brand new music-inspired gaming experience. 
This UK centric campaign perfectly embodies our ethos at Livewire: to create original, memorable brand experiences that provide value to the gaming audience and deliver brand outcomes.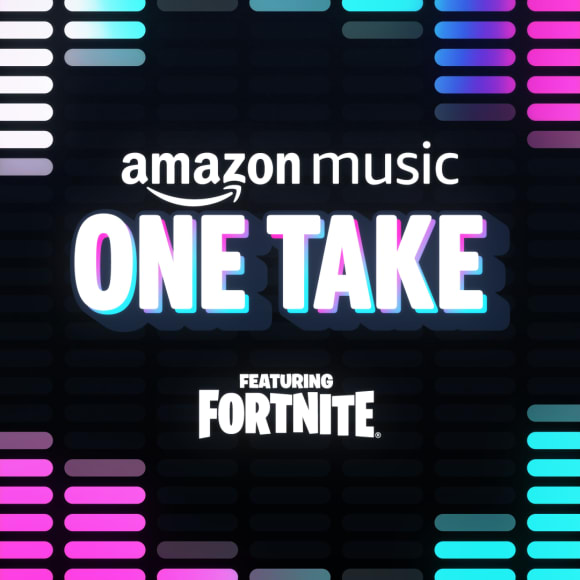 Check out the teaser on YouTube here!
Luke Aldridge, Co-Head of Livewire EMEA said: 
"We're thrilled to be bringing our experience to Amazon Music on their first entry into gaming and creating something truly amazing for gaming audiences to enjoy. This will deliver  the joy of gaming experiences that we passionately believe is the key to building connections that last."  
Peter Jacobs, Co-Head of Livewire EMEA said: 
"Working with Amazon Music has been very exciting and we are proud to be able to create the One Take shows for the gaming community to enjoy. The campaign embodies our mission at Livewire - which is to create modern and exciting gaming experiences for brands and their audiences. " 
The collaboration on this project has been incredible. We could not have done this without our fantastic partners Karta, Novatere and Hangloose.